Dr. Mark Ling and Dr. Steven Marcet of Avail Dermatology
Listen to a recording of the first hour of the show.
Listen to a recording of the second hour of the show.
This week, we're joined by Dr. Mark Ling and Dr. Steven Marcet of Avail Dermatology — formerly Newnan Dermatology.
Mark Ling, M.D., Ph.D.

Dr. Mark Ling is the senior partner and president of Avail Dermatology. His career reflects a unique balance between clinical dermatology, patient care, and innovative medical research.
Dr. Ling graduated magna cum laude from Harvard University with an A.B degree in 1973, and was then selected to the prestigious Medical Scientist Training Program. This innovative program was designed to give medical physicians unique in-depth research training. Dr. Ling chose to train at Duke University, and there received his M.D. degree, as well as a Ph.D. in immunology graduating in 1984. Continuing his education, he then did residency training in both internal medicine and dermatology at the University of Pennsylvania, and has the rare distinction of being board certified in two specialties. 

In 1990 Dr. Ling entered academic medicine as a faculty member at the State University of New York at Stony Brook, where he directed the clinical research program and directly cared for patients. In 1991 Dr. Ling joined the faculty of the Emory University School of Medicine, where his roles included directing the Clinical Pharmacology Research Unit and the Psoriasis Treatment Center. He also was director of residency training, and maintained a consulting dermatology practice caring for challenging patients referred by other dermatologists throughout the Southeast. 

In 1998, Dr. Ling joined Dr. Mark Holzberg in private practice in Newnan. Knowing the quality of care provided by Dr. Holzberg to be equal to any practice in the area, Dr. Ling welcomed an opportunity to build a practice that would combine excellent care with an emphasis on patient-friendly service. In 2008, Dr. Ling assumed managerial responsibility for Avail Dermatology and is now the managing partner and president.
In 1998, Dr. Ling also founded MedaPhase, a clinical research center specializing in development and testing of new investigational therapies for skin disease. Dr. Ling believed that clinical research could be conducted with equal quality, and with greater efficiency and patient-friendliness, in a private setting. His vision has become a reality. MedaPhase is now the busiest dermatology research center in Georgia, with a national reputation for excellence. Dr. Ling has authored dozens of peer-reviewed articles, and has spoken at national and international meetings.
Steven Marcet, M.D.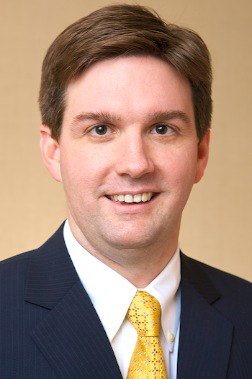 Dr. Steven Marcet is a partner and vice president of Avail Dermatology. A board certified fellow of the American College of Mohs Surgery and the American Board of Dermatology, he is also the director of dermatologic surgery/Mohs surgery for the practice. His primary interest is in the treatment and reconstruction of complex skin cancers of the head and neck region.
Dr. Marcet completed his undergraduate and medical school training at the University of South Florida in Tampa, FL, where he was inducted into the Alpha Omega Alpha Honor Society as one of the top ten percent of students in his medical school class. He then attended the University of Florida in Gainesville, FL, for his internal medicine internship, where he worked at Shands Hospital and the Veterans Hospital. Dr. Marcet attended the University of Texas-Houston/MD Anderson Cancer Center for a residency in dermatology. At MD Anderson Cancer Center, he developed a keen interest in cancers of the skin. In pursuit of advancing his skin cancer knowledge, Dr. Marcet was accepted into a Mohs micrographic surgery fellowship in Kansas City with Dr. Glenn Goldstein. During his fellowship year, he performed more than 1,300 Mohs surgery cases.
Dr. Marcet joined Avail Dermatology in 2006. As one of only 30 fellowship trained Mohs surgeons in Georgia, he treats skin cancer surgery patients from numerous counties including Coweta, Fayette, Troup, and Carroll County.
Dr. Marcet lives in Fayette County with his wife and son. His wife Katie is a registered nurse specialized in labor and delivery at Piedmont Hospital.
https://weeklycheckup.com/wp-content/uploads/2018/02/ling-marcet-avail.jpg
500
500
lizzi
https://weeklycheckup.com/wp-content/uploads/2018/01/wcu-logo.png
lizzi
2018-02-25 13:32:14
2018-02-26 14:45:24
Dr. Mark Ling and Dr. Steven Marcet of Avail Dermatology