Listen to a recording of the first hour of the show.
Listen to a recording of the second hour of the show.
This week, we're joined in studio by Adam Wilk of Emory University's Rollins School of Public Health for a discussion regarding the future of Obamacare and other important healthcare policy discussions that affect you.

Adam Wilk, Assistant Professor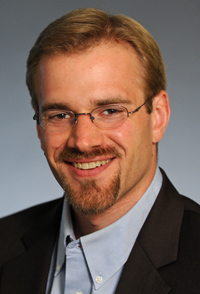 Adam Wilk is an assistant professor in the Department of Health Policy and Management. He is a health economist and health services researcher, conducting research on physician decision-making — both clinical and organizational — Medicaid and underserved populations, and the management of complex, chronically ill patients, particularly patients with end-stage renal disease undergoing dialysis. Other research interests include medical consultations in inpatient care and geographic variation in utilization, costs, and quality.
Dr. Wilk received his doctorate at The University of Michigan School of Public Health in 2015. Before his time in Michigan, Dr. Wilk worked to develop episode-based cost-of-care measures at The Brookings Institution and as a consultant to state Medicaid agencies and private insurers at The Lewin Group.
Areas of Interest
Health Economics
Health Policy
Statistical Modeling
Health Services Research
Education
AB, 2006, Dartmouth College
PhD, 2015, University of Michigan
Courses Taught
HPM 501: Pub Hlth & Hlth Resource Alloc
HPM 531: Issues in Hlth.Econ.& HlthMgmt
Publications
Plantinga, L. C., Pastan, S. O., Wilk, A. S., Krisher, J., Mulloy, L., Gibney, E. M., & Patzer, R. E., 2017, Referral for Kidney Transplantation and Indicators of Quality of Dialysis Care: A Cross-sectional Study, American Journal of Kidney Diseases, 69, 257–265
Wilk, A. S., Hirth, R. A., Zhang, W., Wheeler, J. R. C., Turenne, M. N., Nahra, T. A., … & Messana, J. M., 2017, Persistent Variation in Medicare Payment Authorization for Home Hemodialysis Treatments, Health Services Research, E-pub ahead of print: 19 Jan. 2017, ,
Wilk, A. S., Evans, L. C., & Jones, D. K., 2017, Expanding Medicaid Access without Expanding Medicaid: Why did Some Non-expansion States Continue the Primary Care Fee Bump?, In press in Journal of Health Policy, Politics and Law, ,
Ji, X., Wilk, A. S., Druss, B., & Cummings, J., 2017, Discontinuity of Medicaid Coverage: Impact on Cost and Utilization among Adult Medicaid Beneficiaries with Major Depression, In press in Medical Care, ,
Wilk, A. S. & Platt, J. E., 2016, Measuring Physicians' Trust: A Scoping Review with Implications for Public Policy, Social Science & Medicine, 165, 75-81
McClellan, W., Plantinga, L. C., Wilk, A. S., & Patzer, R., 2016, ESRD Databases, Public Policy, and Quality of Care: Translational Medicine and Nephrology, Clinical Journal of the American Society of Nephrology, 12, 210-216
Wilk, A. S. & Jones, D. K., 2014, To Extend or Not to Extend the Primary Care "Fee Bump" in Medicaid? , Journal of Health Policy, Politics and Law, 39, 1263-1275
Chen, L. M., Wilk, A. S., Thumma, J. R., Birkmeyer, J. D., & Banerjee, M., 2014, Use of Medical Consultants for Hospitalized Surgical Patients: An Observational Cohort Study, JAMA Internal Medicine, 174, 1470-1477
Wilk, A. S., 2013, Differential Responses Among Primary Care Physicians to Varying Medicaid Fees, Inquiry, 50, 296-311
https://weeklycheckup.com/wp-content/uploads/2017/11/atlanta_500x500-1.jpg
500
500
johnlenz
https://weeklycheckup.com/wp-content/uploads/2018/01/wcu-logo.png
johnlenz
2017-11-19 15:26:04
2017-11-29 20:50:59
Adam Wilk of Emory University's Rollins School of Public Health