Emory University School of Law
Listen to a recording of the first hour of the show.
Listen to a recording of the second hour of the show.
This week, Jon Waterhouse guest hosts a show featuring a panel from Emory University School of Law for a discussion on Emory Law's online Juris Master and Master of Laws programs.
Robert B. Ahdieh, K.H. Gyr Professor of Private International Law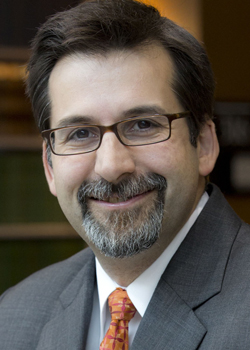 A graduate of Princeton University's Woodrow Wilson School of Public and International Affairs and Yale Law School, Robert B. Ahdieh served as law clerk to Judge James R. Browning of the US Court of Appeals for the Ninth Circuit before his selection for the Honor's Program in the Civil Division of the US Department of Justice.
While still in law school, Ahdieh published what remains one of the seminal treatments of the constitutional transformation of post-Soviet Russia: "Russia's Constitutional Revolution—Legal Consciousness and the Transition to Democracy." Ahdieh's work has also appeared in the Michigan Law Review, the NYU Law Review, the Southern California Law Review, and the Emory Law Journal, among other journals.
Ahdieh's scholarly interests revolve around questions of regulatory design. His particular emphasis has been various non-traditional modes of regulation, including those grounded in dynamics of coordination. Paradigms of coordination, though relatively less attended to in the legal literature, hold significant promise both in helping us to theorize existing regulatory patterns and in fostering new regulatory constructs.
Ahdieh has explored these issues in a variety of transactional areas, including corporate and securities law, international trade and finance, and contracts. Within these, Ahdieh's work has emphasized two particular patterns of coordination. The first—intersystemic governance—draws on domestic regimes of federalism and transnational regimes of global governance and subsidiarity, to highlight patterns of jurisdictional overlap that, in their very complexity, may offer significant benefits. The second—patterns Ahdieh places under a rubric of "The New Regulation"—draws more directly on coordination game dynamics, to highlight various non-traditional regulatory forms, as well distinct occasions for potential regulatory intervention.
During the 2007–2008 academic year, Ahdieh was a visiting professor and the Microsoft/LAPA Fellow at Princeton University's Program in Law and Public Affairs. In Spring 2014, he served as Douglas McK. Brown Visiting Chair in Law, University of British Columbia.
Stephen D. Sencer, Senior Vice President and General Counsel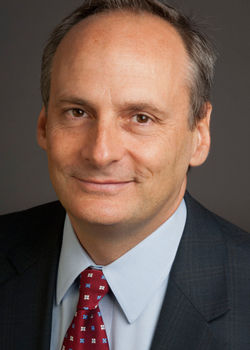 As senior vice president and general counsel, Stephen D. Sencer is the chief legal officer for Emory University, including Emory Healthcare, as well as affiliated entities such as The Carter Center and DRIVE. Sencer is also senior adviser to the university president, counseling her on strategic priorities and initiatives. Sencer has taught courses at Emory Law and Laney Graduate School, is a senior fellow at Emory's Global Health Institute, serves on the Global Health Chronicles Advisory Board, and cofounded the Emory-South Africa Drug Discovery Training Program and GAP BioSciences, a life sciences business education program taught in South Africa.
Sencer specializes in legal issues relating to higher education, scientific research, technology transfer, global health, risk management, and corporate governance. He serves on the board of Clifton Casualty Insurance Company and completed a three-year term on the board of the National Association of College and University Attorneys. Sencer also serves on the AAU General Counsel Committee and the United Educators Legal Advisory Board.
He earned a BA (honors) from Wesleyan University and a JD from the University of Michigan Law School, where he served as managing editor of the Michigan Law Review. He practiced law with Williams & Connolly in Washington, D.C., and King & Spalding in Atlanta, Georgia, and served as a trial lawyer in the DeKalb County (GA) District Attorney's office. He clerked for Judge Amalya Lyle Kearse on the United States Court of Appeals for the Second Circuit, sitting in New York City.
Wendy Wright, MD, Assistant Professor of Neurology, Neurosurgery and Pediatrics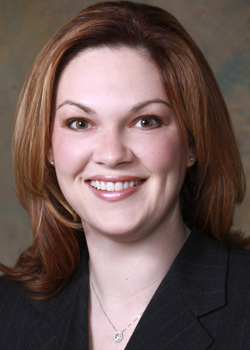 Wendy L. Wright, MD, is an assistant professor of neurology, neurosurgery and pediatrics at Emory University School of Medicine and the medical director of the Neurosciences Intensive Care Unit (ICU) at Emory University Hospital Midtown. As a neurointensivist, she directly cares for critically ill patients with brain and spinal cord illness or injury.
Wright has been on the faculty at Emory since 2005. She is board-certified in neurology, vascular neurology and neurocritical care. She is also on the Board of Directors for the Neurocritical Care Society.
Wright's areas of interest include: stroke (ischemic stroke, intracerebral hemorrhage and subarachnoid hemorrhage), seizures, critical care medicine, brain injury, spinal cord injury, brain aneurysm and physician advocacy.
She sits on ABCNews.com's Medical Advisory Group and is a highly sought after media expert in her field
https://weeklycheckup.com/wp-content/uploads/2017/11/atlanta_500x500-1.jpg
500
500
johnlenz
https://weeklycheckup.com/wp-content/uploads/2018/01/wcu-logo.png
johnlenz
2017-09-03 13:43:50
2017-11-29 20:52:02
Emory University School of Law