Listen to a recording of the first hour of the show.
Listen to a recording of the second hour of the show.
Today we're discussing how environmental factors can lead to disease and health issues with Dr. Michael Pugliese and Dr. Kirven Weekley of the National Treatment Centers for Environmental Disease.
Dr. Michael Pugliese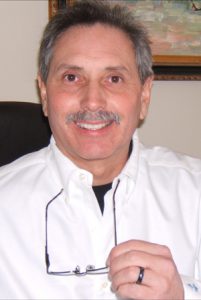 Dr. Michael A. Pugliese now sees mold exposure victim patients in Atlanta Georgia, providing an unmatched knowledge base of mold exposure. From the environment in which the exposure was contracted, to the laboratory, and into the exam room, no one person has a more complete understanding of mold exposure and the adverse health effect, symptoms, and disease it causes. Their 6,000 square foot Integrative Medical Center can in no other words be described as but, "simply amazing".
Michael A. Pugliese, nationally and internationally published author, lecturer, guest radio talk show celebrity, world class environmentalist, and one of the worlds leading medical researchers regarding mold exposure, mycotoxin poisoning, and environmental health, shares with you the absolute facts surrounding the toxic effects of mold exposure, the symptoms of mold exposure and health care protocols to defeat mold sickness Bermuda flew in the leading mold experts in the illness, detoxify the human body from mold allergies, fungal and yeast infections, and mycotoxin poisoning.
https://weeklycheckup.com/wp-content/uploads/2017/11/atlanta_500x500-1.jpg
500
500
johnlenz
https://weeklycheckup.com/wp-content/uploads/2018/01/wcu-logo.png
johnlenz
2015-09-27 19:16:31
2017-11-29 21:17:04
Dr. Michael A. Pugliese and Dr. Kirven Weekley of the National Treatment Centers for Environmental Disease