Can You Diagnose a Selfie?
The infamous "selfie" has permeated into all levels of popular culture, but is the medical world its next target? In the rapidly emerging practice of telemedicine, selfies may emerge as a new form of diagnostic imaging. According to a study recently published in JAMA, dermatologists may be able to diagnose certain skin conditions based on pictures sent from patients' cell phones. Terming the practice "teledermatology", the study followed 50 hospitalized patients with skin conditions that needed dermatology evaluation. They were examined by one group of dermatologists in person and by another group via pictures sent to their phones. The diagnoses across both groups were very similar: if the in-person dermatologist recommended a biopsy, the teledermatologist agreed in 95% of cases. This raises the question: are selfie diagnoses the future of dermatology?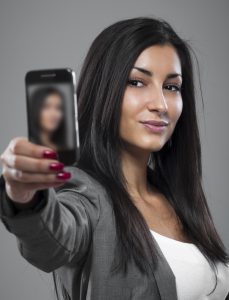 The University of Pennsylvania researchers who completed the study believe their findings reveal the evolving nature of medical diagnosis methods, as teledermatology presents itself as an efficient alternative to an initial in-person consultation. Their convictions are supported by the fact that many hospitals do not have on-site dermatologists and those that do hold very limited hours. Conversely, when patients seek consultation from an outpatient dermatologist over the phone, the doctor may have difficulty in determining whether the patient's condition is urgent enough to merit an immediate in-person visit or if the problem presents insignificant cause for alarm.
So will this study spark a trend that revolutionizes how dermatologists diagnose patients? Our verdict: too soon to say. The study has major limitations, as hospitalized patients are not an accurate representation of the general population. Furthermore, it is important to realize that in every case where the teledermatolgist recommended a biopsy, it would still necessitate an actual face-to-face encounter with the patient.
So much of what dermatologists do relies on touch. A dermatologist's touch is necessary for obvious purposes, like performing a mole removal or a skin cancer surgery. That can't be done by remote control (at least, not yet!). But touch can also have a more subtle but equally important role. When a dermatologist confidently shakes hands or examines the skin of a patient with severe psoriasis, it sends the message: "I know your skin is not infected or contagious. I am not afraid to physically touch you." This kind of touch is crucial to building trust and the relationship that can allow the dermatologist to heal that patient. It's looking a seemingly surly teenaged acne patient in the eye and seeing him relax and open up, or giving a hug to an elderly patient who has lost her spouse of 50 years. Selfies are fun. But touch will never be outmoded. An in-person visit is still the best way to ensure a proper analysis is made and the patient is given the treatment they need. It is also vital to facilitate communication and build a healthy relationship with your doctor, and a smartphone screen simply cannot replace the value of face-to-face contact.
Newnan Dermatology has been a respected provider of dermatological services and cosmetic skin care since 1990. Whether addressing common diseases or complex conditions, their board-certified physicians and helpful staff enable patients to benefit from the latest advances in dermatological science. Surgeries and dermatopathology analyses are performed in their well-equipped facility, while their Skin Spa provides high quality cosmetic and aesthetic services.
Newnan Dermatology is now featuring miraDry, an amazing new treatment that provides a lasting reduction of underarm sweat in a completely non-invasive way. The simple, outpatient procedure can be performed in the comfort of your physician's office and works by delivering precisely controlled electromagnetic energy to the underarm area, eliminating the underarm sweat glands.
And, results are fast – you can expect to see sweat reduction immediately after treatment, with minimal to no downtime.
If you have any concerns regarding your skin and its health, call Newnan Dermatology at (770) 251-5111 or visit them at www.NewnanDermatology.com.
https://weeklycheckup.com/wp-content/uploads/2017/11/atlanta_500x500-1.jpg
500
500
johnlenz
https://weeklycheckup.com/wp-content/uploads/2018/01/wcu-logo.png
johnlenz
2014-03-03 16:38:52
2017-11-27 18:39:18
Can You Diagnose a Selfie?