Listen to a recording of the first hour of the show.
Listen to a recording of the second hour of the show.
Joining us this Sunday on The Weekly Check-Up are Drs. Carrie McColgan and Louise DeLong of The Village Vets for the first half. The Village Vets began in 2000 is a full-service veterinary hospital voted Best Vets by Atlanta magazine in 2012. They will join us for a discussion on pet health, pampering, and new owner tips.
To finish the show, Dr. Ruth Parker of Emory School of Medicine will then be talking with us on what's next in your health insurance. Dr. Parker, a Professor of Medicine, Pediatrics, and Public Health, is nationally recognized for her research, educational, and advocacy efforts to advance health literacy.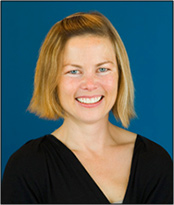 Dr. Carrie McColgan grew up in Memphis, TN, and graduated from Davidson College in Davidson, NC in 1995. She received her DVM from the University of Georgia in 2003. In addition to medicine and surgery, her interests include international veterinary medicine and welfare issues of working animals in developing countries.
Dr. McColgan and her husband, Mike Wsol, have a daughter, son, and two dogs, Angus and Roy. She and her family enjoy spending time outdoors, visiting art galleries and museums, cooking together and relaxing with their friends.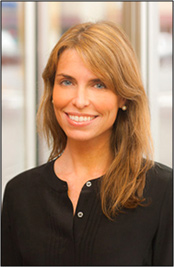 After graduating from University of Georgia's College of Veterinary Medicine in 2005, Dr. DeLong moved to Washington, D.C. where she practiced small animal medicine for 4 years. She later moved to Chapel Hill, N.C., and practiced with another small animal hospital for 3+ years, before moving to Atlanta to join The Village Vets. Her special interests in veterinary medicine are in soft tissue surgery, internal medicine, and dentistry.
Dr. DeLong enjoys yoga, playing tennis, cooking, traveling, and spending time with friends and family. She has a chocolate Labrador named "Leeds", who comes to work with her every day, and an orange tabby named "Piper".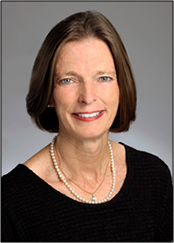 Dr. Ruth Parker is a Professor of Medicine, Pediatrics and Public Health at Emory University in Atlanta, Georgia. She is nationally recognized for her research, educational, and advocacy efforts to advance health literacy.
She co-investigated the Robert Wood Johnson Foundation "Literacy and Health Care" project and helped to develop the Test of Functional Health Literacy in Adults (TOFHLA). She has also co- authored the definition of health literacy used by Healthy People 2010, the IOM, and the NIH, and has authored many scholarly pieces on health literacy.
Dr. Parker served in leadership roles as a health literacy advocate for professional societies including the AMA, the ACP Foundation, and consults with federal and state agencies regarding their health literacy efforts. Formerly a member of the IOM Health Literacy Committee, she is currently a member of the IOM Health Literacy Roundtable. Dr. Parker has received national awards in recognition of her work, including the Silver Achievement Award from the AAMC in 2002, the Richard and Hinda Rosenthal Award from the ACP in 2005, the Walter C. Alvarez Award from the American Medical Writers Association in 2005, and U.S. FDA Advisory Committee Service Award in 2008. In 2011, she was named National Associate of the National Research Council for the National Academies. Dr. Parker received the Cecilia and Leonard Doak National Health Literacy Champion Award from Health Literacy Missouri in 2012.
https://weeklycheckup.com/wp-content/uploads/2017/11/atlanta_500x500-1.jpg
500
500
johnlenz
https://weeklycheckup.com/wp-content/uploads/2018/01/wcu-logo.png
johnlenz
2013-07-28 17:53:25
2017-11-30 15:36:32
Drs. Carrie McColgan and Louise DeLong of The Village Vets and Dr. Ruth Parker of Emory School of Medicine