Dr. Will Draper and Dr. Stacy Stacy of The Village Vets and Dr. Louis Prevosti of VEINatlanta
Listen to a recording of the first hour of the show.
Listen to a recording of the second hour of the show.
Dr. Will Draper of The Village Vets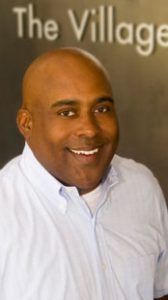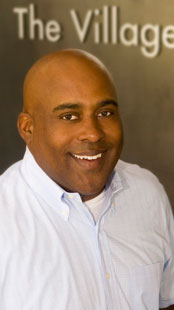 Will Draper, DVM, better known as "Dr. Will," is a well-known small animal practitioner in the Atlanta, GA area. He grew up in Inglewood, CA before enrolling at Tuskegee University in Alabama (fourth generation) for both undergraduate and veterinary studies. After receiving his veterinary medical degree in 1991, he started practicing in Atlanta and eventually started The Village Vets practices in 2000.
In 2007, Dr. Will and his team opened Georgia's first AAHA-accredited small animal after-hours emergency facility, Animal Emergency Center of Decatur. He and his AAHA (American Animal Hospital Association) accredited practices have been consistently honored by Atlanta magazine as "Best Vet" since 2004. He was also recently honored as one of Atlanta's FIVE STAR Veterinarians.
Dr. Will has appeared on many local news stations, as well as CNN. He has also had his own radio segment, "Critter Chatter," on 92.9 Dave FM's Morning Show with Mara Davis. He is on the board of the Georgia Veterinary Medical Association and is active in many community and pet rescue organizations. He presently serves as a veterinary expert in WebMD.com's Pet Health Community.
Dr. Will is a big fan of the Dave Matthews Band, having attended more than 30 concerts. He also enjoys painting and Atlanta Braves baseball (as well as his kids' baseball and softball games). He and his wife, fellow veterinarian Dr. Francoise Tyler, have four children (a son and three daughters), four dogs (Labradoodle, Goldendoodle, Jack Russell terrier, and King Charles spaniel), and three cats (all domestics).
Dr. Stacy Stacy of The Village Vets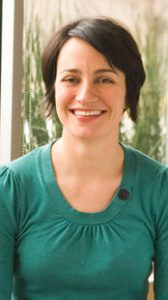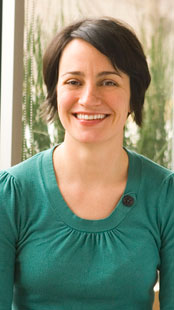 Dr. Stacy grew up in Stockbridge, GA before attending the University of Georgia for both undergraduate and veterinary studies. She received her DVM in 2003. Her veterinary interests include internal medicine, cruciate repair and infectious diseases.
Born Stacy Poulos, she married Chad Stacy, an architect, in August 2003. They reside in Decatur with their daughter Ella, and son Ethan, along with their two cats, Crawford and Annabel Lee.
Her personal interests include exercise, gardening, home renovation, cooking and socializing with friends.
Dr. Stacy was honored as one of Atlanta's "Best Vets" in the Nov. 2010 issue of Atlanta magazine" her third consecutive honor in the publication. She was also selected as a FIVE STAR Veterinarian in that same publication" an honor bestowed to only 7% of the veterinarians in the metro Atlanta area.
Dr. Prevosti of VEINatlanta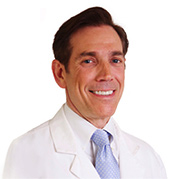 Dr. Prevosti of VEINatlanta graduated from Albany Medical College in New York, where he was valedictorian of his class. His general surgery residency was completed at the New York Hospital-Cornell Medical Center. He was a research fellow at the National Institutes of Health where he studied new techniques in the treatment of vascular disorders, including laser and thermal energy therapy innovations. His thoracic and cardiovascular surgery fellowship was performed at The Cleveland Clinic Foundation, after which he moved to Atlanta to begin his private practice in cardiovascular surgery. He is the author of numerous articles relating to cardiovascular surgery and medicine.
During his cardiovascular career, Dr. Prevosti has performed over 5000 open heart operations at Piedmont Hospital and St. Joseph's Hospital in Atlanta. At Piedmont Hospital he served as section chief of cardiothoracic surgery, medical director of the CV intensive care unit and telemetry unit, and chairman of the Patient Care Quality Improvement Committee. At St. Joseph's Hospital he was an active member of the cardiovascular surgery department and served on numerous committees.
Since 2010, Dr. Prevosti has dedicated himself full time to the treatment of venous disorders, including the outpatient treatment of varicose veins, spider veins (telangiectasia), swollen legs, lymphedema, chronic venous insufficiency, venous reflux disease, pelvic congestion syndrome, vaginal varicies, and facial veins. He has performed over 1000 vein treatment procedures in the past year.
Dr. Prevosti is board certified in cardiovascular surgery and board certified in general surgery. He is board eligible for the board of phlebology. He is a fellow of the American College of Surgeons and a member of The Society of Thoracic Surgeon.
Dr. Prevosti is a parishioner at Christ the King Cathedral, and a member of the Marist School community. He volunteers his time at the Good Samaritan Healthcare Center in downtown Atlanta, the Children's Restoration Network, and the Big Brother Big Sister Organization.
ancer surgery, through 1-2 cm incisions.
https://weeklycheckup.com/wp-content/uploads/2017/11/atlanta_500x500-1.jpg
500
500
johnlenz
https://weeklycheckup.com/wp-content/uploads/2018/01/wcu-logo.png
johnlenz
2013-03-24 19:41:26
2017-11-30 15:40:33
Dr. Will Draper and Dr. Stacy Stacy of The Village Vets and Dr. Louis Prevosti of VEINatlanta