Dr. Matthew DiDuro and Dr. Matthew Dunn of HealthChoice
Listen to a recording of the first hour of the show.
Listen to a recording of the second hour of the show.
Dr. Matthew DiDuro of HealthChoice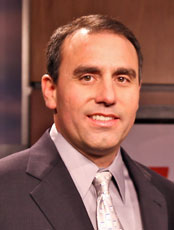 Undergrad: Nazareth College Rochester, NY 1989
Life University: December 1994
Private Practice in New York 1995-2007
Life University Faculty 2007-2009: Co-Director of Functional Rehab Department
Life University Adjunct Faculty 2009-2010
Clinical Director of HealthChoice 2008 – Present
Certified member of Neuropathy Treatment Centers of America 2009- Present
Dr. DiDuro brings over 18 years of Clinical experience to his patients, and currently runs two separate offices in Atlanta & Alpharetta. His practice is patient based with a focus on care for diabetics & neuropathic pain. Dr. DiDuro was one of the first chiropractors in New York that was invited to work in a rural medical setting. He was clinic director of chiropractic care at the Rushville Health Center from 2000-2005. His work helped deliver care to migrant workers and patients in remote areas of central New York.
Dr. DiDuro has been privileged to teach at Life University. First, as a clinic doctor, and then as Co-Director of the Rehab department. He also served as advisor to the Chiropractic BioPhysics club, which focused on the ideal spinal model & ergonomics. While at Life University, he served on the HIPPA committee.
In the last 4 years, Dr. Matthew DiDuro has served as an advisor to his brother, Dr. Joseph DiDuro, President & founder of Neuropathy Treatment centers of America. Their mission is to help eradicate the debilitating neuropathic pain that effects over 40 million people.
He resides in Marietta, and has 3 daughters: Isabella, Emma, & Annalia.
He has been married to his wife Sherri for over 20 years.
Member:
Georgia Chiropractic Council
International Chiropractic Association
Rotarty International
Board of Directors of Spinal Missions
Matthew Dunn of HealthChoice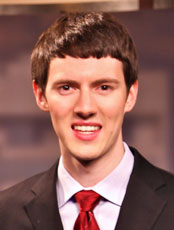 EDUCATION: Life University, Marietta, GA
Doctor of Chiropractic. December 2008
B.S., Biology. December 2005 Michigan Technological University, Houghton, MI
PROFESSIONAL Doctor of Chiropractic
LICENSURE: Georgia License: CHIR008468
Additional License: Physiotherapy
Board Certified, Chiropractic, NBCE
Board Certified, Physiotherapy, NBCE
Emergency Medical Technician
West Queens Emergency Medical Training Institute
New York License: 383875
EMPLOYMENT: HealthChoice Center of Peachtree City
Peachtree City, GA
Owner, Treating Physician
(March 2009 – Present)
PROFESSIONAL Member, Neuropathy Treatment Centers of America
ASSOCIATIONS: Member, American Spinal Decompression Association
Member, Georgia Chiropractic Association
Member, International Chiropractors Association
Fellow, Chiropractic Biophysics Technique
Certified, Kennedy Decompression Technique
AWARDS & Michigan Technological University – Board of Controls Scholarship
RECOGNITION: Michigan Merit Scholarship
Chiropractic Biophysics – Chiropractor of the Year – 2008
https://weeklycheckup.com/wp-content/uploads/2017/11/atlanta_500x500-1.jpg
500
500
johnlenz
https://weeklycheckup.com/wp-content/uploads/2018/01/wcu-logo.png
johnlenz
2013-01-20 20:14:57
2017-11-30 15:41:37
Dr. Matthew DiDuro and Dr. Matthew Dunn of HealthChoice