Listen to a recording of the first hour of the show.
Listen to a recording of the second hour of the show.
Dr. Stacy Stacy of the Village Vets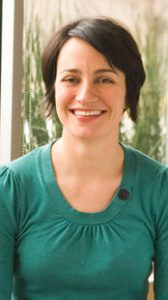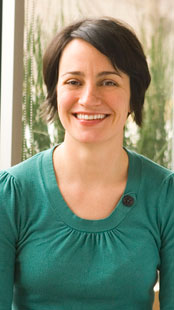 Dr. Stacy grew up in Stockbridge, GA before attending the University of Georgia for both undergraduate and veterinary studies. She received her DVM in 2003. Her veterinary interests include internal medicine, cruciate repair and infectious diseases.
Born Stacy Poulos, she married Chad Stacy, an architect, in August 2003. They reside in Decatur with their daughter Ella, and son Ethan, along with their two cats, Crawford and Annabel Lee.
Her personal interests include exercise, gardening, home renovation, cooking and socializing with friends.
Dr. Stacy was honored as one of Atlanta's "Best Vets" in the Nov. 2010 issue of Atlanta magazine – her third consecutive honor in the publication. She was also selected as a FIVE STAR Veterinarian in that same publication – an honor bestowed to only 7% of the veterinarians in the metro Atlanta area.
Dr. Matt Miller of the Village Vets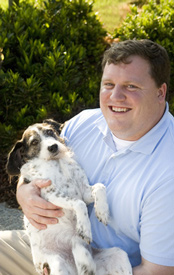 Dr. Miller was born in Anchorage, Alaska. Being a military brat, he lived in many different places before settling in Georgia. Dr. Miller graduated with high honors from the University of Georgia's College of Veterinary Medicine in 2003. Dr. Miller was honored as one of Atlanta's "Best Vets" in the Nov. 2010 issue of Atlanta magazine.
Prior to veterinary school, Dr. Miller worked as a technician with Dr. Will Draper in Tucker, GA.
Dr. Miller and his wife Stephanie have two children; daughter, Hailey, and son Benjamin. They also have two mixed-breed dogs, Sadie and Marty, and three cats, Leighia, Twisty, and Trinca.
He enjoys home renovation and spending time with his family.
Dr. Andrew Feinberg of Georgia Eye Partners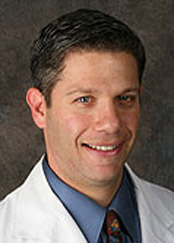 Dr. Andrew Feinberg of Georgia Eye Partners is a highly respected board certified ophthalmologist who is well trained in all disciplines of comprehensive ophthalmology, and specializes in LASIK and other corneal surgery. He trained at the institution which pioneered LASIK and other types of refractive surgery in the Southeast, and he now proctors beginning LASIK surgeons. He receives corneal referrals from ophthalmologists and optometrists throughout Georgia, often to perform complex LASIK procedures or to treat refractive surgery complications from other surgeons. He utilizes both bladeless Intralase technology and advanced surface ablation techniques. Dr Feinberg was the first surgeon in Georgia after FDA approval to begin implantation of phakic intraocular lenses for patients who do not qualify for LASIK. He performs cataract surgery with all of the latest lens technology to treat presbyopia and astigmatism, and also performs full and partial thickness corneal transplantation.
Dr. Feinberg attended Duke University, earning a B.S. degree in civil engineering. He earned his medical degree from the State University of New York at Buffalo. After medical school, he moved to Atlanta, where he trained as a transitional intern at Georgia Baptist Medical Center and then completed his ophthalmology residency at Emory University. He trained in medical and surgical ophthalmology, was active in clinical research, and authored several publications in the ophthalmologic literature. After residency, he received further clinical fellowship training in corneal and refractive surgery.
Dr. Feinberg serves as Medical Director of Eye Surgery Center of Georgia, our new state of the art ambulatory surgery center. He performs surgery at Eye Surgery Center of Georgia as well as Emory Midtown Hospital and Atlanta Outpatient Surgery Center. He performs LASIK surgery at TLC Laser Center. He currently serves as Clinical Assistant Professor of Ophthalmology for his alma mater Emory University School of Medicine. Dr. Feinberg is a member of the International Society of Refractive Surgery and the American Society of Cataract and Refractive Surgery
Dr. Feinberg is a highly respected and valued part of the medical community, as he offers compassion, surgical expertise, and a commitment to patient service and satisfaction.
https://weeklycheckup.com/wp-content/uploads/2017/11/atlanta_500x500-1.jpg
500
500
johnlenz
https://weeklycheckup.com/wp-content/uploads/2018/01/wcu-logo.png
johnlenz
2012-10-28 20:33:16
2017-11-30 15:43:26
Dr. Stacy Stacy and Dr. Matt Miller of the Village Vets; Dr. Andrew Feinberg of Georgia Eye Partners