Listen to a recording of the first hour of the show.
Listen to a recording of the second hour of the show.
Genevieve L. Fairbrother, M.D. / M.P.H of Obstetrics & Gynecology of Atlanta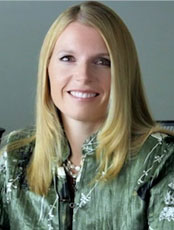 Originally from England, Dr. Fairbrother traveled extensively before emigrating to Hershey, Pennsylvania, in 1977. She graduated Magna Cum Laude from Wellesley College in 1988. She stayed in Boston and received both her Medical Degree and her Masters in Public Health from Tufts University School of Medicine.
Dr. Fairbrother, of Obstetrics & Gynecology of Atlanta, completed her residency at Emory University School of Medicine where she was Administrative Chief Resident. She is certified by the American Board of Obstetrics and Gynecology and is a Fellow of the American College of Obstetricians and Gynecologists.
Dr. Fairbrother is married with two children. Her husband is a professor at Emory University where he does cancer research.
Dr Fairbrother is Chief of Medical Staff at Northside Hospital and past Chair of the Obstetrics and Gynecology Department.
Lawrence M. Goldstone, M.D. of Georgia Urology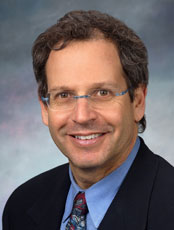 Lawrence M. Goldstone, M.D., is a partner of Georgia Urology. He is a diplomate of the American Board of Urology. Prior to joining Georgia Urology, Dr. Goldstone was a member of a private practice specializing in adult and pediatric urology in Austin, Texas.
A native of Detroit, Michigan, Dr. Goldstone received his undergraduate degree and M.D. from the University of Michigan in Ann Arbor. He received his general surgery training at the UCLA hospital and clinics, in Los Angeles, California. He served as a resident in urology at the Baylor College of Medicine in Houston, Texas. He received additional training as a fellow in urologic oncology at Baylor, under the auspices of Dr. Peter T. Scardino, one of the world's leading experts in prostate cancer surgery.
He has published several papers in leading medical journals and has made numerous presentations to medical societies across the country. His special interests include prostate cancer, reconstructive surgery of the lower urinary tract, male infertility, and microsurgery.
Dr. Goldstone is a fellow of the American College of Surgeons. He is also a member of the American Urological Association, the American Cancer Society, the American Fertility Society, the Society for the study of Male Reproduction, and the American Society of Andrology. He has served on the board of directors of the Austin, Texas chapter of the American Cancer Society, and is presently a board member of the Atlanta Chapter of the American Jewish Committee.
Colleen J. Taylor, Ph.D.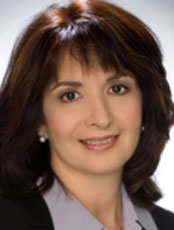 Licensed Clinical Psychologist Colleen J. Taylor, Ph.D. has been in Private Practice in Atlanta for over 20 years. Her Ph.D. is in the field of Clinical Psychology and she has extensive experience working with individuals and couples with a variety of challenges within their family, in their worklife, and with personal issues. In addition, Dr. Taylor's practice includes Specialities in Marital Counseling, Sexual Dysfunction, Internet Addiction, Wellness Enhancement/Stress Management, Depression and Anxiety.
Licensed in the State of Georgia
National Register of Health Service Providers in Psychology
Georgia Psychological Association
American Psychological Association
Society for the Advancement of Sexual Health
https://weeklycheckup.com/wp-content/uploads/2017/11/atlanta_500x500-1.jpg
500
500
johnlenz
https://weeklycheckup.com/wp-content/uploads/2018/01/wcu-logo.png
johnlenz
2012-08-19 13:10:32
2019-11-18 19:03:33
Dr. Larry Goldstone of Georgia Urology, Dr. Genevieve Fairbrother and Dr. Colleen Taylor