Listen to a recording of the first hour of the show.
Listen to a recording of the second hour of the show.
<!— SOUNDCLOUD MBEDS END —><!— DESCRIPTION BEGINS-->
Dr. Jason Morris of Primera Podiatry, Laser and Foot Spa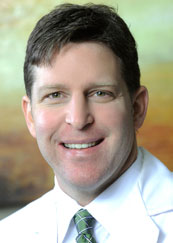 Dr. Jason Morris of Primera Podiatry, Laser and Foot Spa was born in Valdosta, Georgia and has been in private practice since 2005. He is a highly skilled surgeon with extensive training for all foot and ankle conditions and reconstruction. Dr. Morris has had the distinct opportunity to train with some of the most well-known and influential foot and ankle surgeons in the world. During his medical school training, he was selected for elite externships that included Harvard Medical School, Yale New Haven Hospital, and Presbyterian Health System at University of Pennsylvania.
Dr. Morris' completed a two-year podiatry surgical residency at Atlanta Veterans Affairs Medical Center which included external rotations in pathology, rheumatology, radiology, internal medicine, vascular surgery, emergency medicine, physical medicine and rehabilitation, anesthesia, dermatology, and general surgery. He furthered his training through a one-year surgical residency at Foot and Leg Healthcare Specialists and Wellstar Cobb Hospital in Atlanta.
As a podiatrist, Dr. Morris is trained to treat all ages and the full range of foot problems including heel pain– plantar fasciitis, neuromas, bunions, diabetic foot problems, sports injuries and pediatric foot problems.
His special interest is in laser technology and aesthetic treatments. He is the first podiatrist in Atlanta and the U.S. to become a certified provider for the Cutera Xeo laser platform, one of the most advanced and comprehensive aesthetic laser systems in the world. Dr. Morris' specialized laser training includes treatment of advanced cutaneous pathologies including onychomycosis (nail fungus), warts, varicose and spider veins, hemangiomas, hair removal, ablation of brown spots and pigmented lesions, and skin tightening in the knees and legs.
Dr. Morris was one of the first physicians in Georgia to adopt and implement Nd:YAG Laser technology in his practice for the treatment of onychomycosis (nail fungus). He the first podiatrist in Atlanta and the state to be trained and certified on the MLS M6 robotic laser for the treatment of acute and recalcitrant inflammatory conditions. Dr. Morris is also the first Georgia podiatrist and one of the first in the U.S. to implement this breakthrough technology. MLS Laser Therapy is clinically proven as a fast, safe and powerful modality in treating plantar fasciitis (heel pain), Achilles tendonitis, arthritis, bursitis and neuropathy.
Dr. Morris has advanced experience in foot and leg aesthetics and has trained personally with Dr. Suzanne Levine, President of the International Aesthetic Foot Society. Dr. Levine is a nationally recognized aesthetics expert who developed the breakthrough treatment Stilleto Rx "pillows for the feet" an injectable dermal filler procedure for those suffering from pain in the ball of the foot due to fat pad atrophy. Dr. Levine has been featured on Dr. Oz, Oprah Winfrey, Extra, 20/20, and The Today Show. Dr. Morris is the only podiatrist in Georgia and one of few in the U.S. to be trained exclusively by Dr. Levine to perform this exciting new procedure.
EDUCATION:
Valdosta State University – Bachelor of Arts (Philosophy) – May 1997
Temple University School of Podiatric Medicine – Doctor of Podiatric Medicine – May 2002

SURGICAL TRAINING:
Cambridge Health Alliance, Harvard Medical School – Podiatric Surgical Externship 2001
Yale New Haven Hospital – Podiatric Surgical Externship 2001
Presbyterian Health System at University of Pennsylvania – Podiatric Surgical Externship 2002
Foot and Leg Healthcare Specialists / Ambulatory Advanced Surgical Residency / Fellowship
Cobb Wellstar Hospital, July 2004 – June 2005
Atlanta Veterans Affairs Medical Center, Primary Podiatric Medicine and Surgery Residency,
July 2002 – June 2004

PROFESSIONAL CERTIFICATIONS/LICENSURES:
CerXfied Provider 1064nm Nd:YAG Lasers ‐ Patholase Inc.
CerXfied Provider Cutera Xeo Laser Plaaorm – Cutera Lasers and Light, Inc.
(Modali(es include: Cool Glide, Excel, Laser Genesis, Titan, Limelight, and Prowave)
CerXfied Provider MLS M6 RoboXc Laser plaaorm – Cubng Edge Laser Technologies, Inc.
CerXfied Provider SculptraTM Dermal Filler
Board Qualified, American Board of Podiatric Surgery
American Heart AssociaXon – ACLS for Healthcare Providers

PROFESSIONAL MEMBERSHIPS:
Associate, American College of Foot and Ankle Surgeons
InternaXonal AestheXc Foot Society
American Podiatric Medical AssociaXon
Georgia Podiatric Medical AssociaXon
American Diabetes AssociaXon
Medical Staff Quality Assurance Commieee‐ Smith Northview Hospital

POSITIONS HELD:
Medical Director, Laser Division, Village Podiatry Centers (Extremity Healthcare Inc.), Atlanta, GA – June
2011 to December 2011
CEO / Medical Director, Foot and Ankle Specialists of South Georgia, P.C., Valdosta, GA – 2005 to 2011

HOSPITAL AFFILIATIONS:
Wellstar Hospital System, Cobb County, Georgia – 2004 to Present
Smith Northview Hospital , Valdosta, GA – 2005 to 2011
South Georgia Medical Center, Valdosta, GA – 2005 to 2011
https://weeklycheckup.com/wp-content/uploads/2017/11/atlanta_500x500-1.jpg
500
500
johnlenz
https://weeklycheckup.com/wp-content/uploads/2018/01/wcu-logo.png
johnlenz
2012-06-10 14:06:23
2017-11-30 15:46:37
Dr. Jason Morris of Primera Podiatry, Laser and Foot Spa