Dr. Michael Hartman and Dorsey Levens
Listen to a recording of the first hour of the show.
Listen to a recording of the second hour of the show.
<!— SOUNDCLOUD EMBEDS END —>
<!— DESCRIPTION BEGINS-->
This Sunday we're talking about the recent controversies over football and the long-term medical complications that have been associated with multiple concussions — such as memory loss, impulse anger-control problems, and dementia. We'll be joined by retired NFL running back Dorsey Levens and neurosurgeon Dr. Michael Hartman of Eastside Medical Center.
Dr. Michael Hartman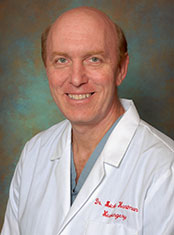 Michael G. Hartman, M.D. is a Board Certified Neurosurgeon. He received his medical degree from the Medical College of Ohio and completed his Neurosurgery residency at the University of Tennessee, Center for Health Sciences in Memphis, TN. He is Board Certified by The American Board of Neurological Surgery.
Dr. Hartman joined Atlanta Neurosurgical Associates in 1990. His main areas of interest are minimally invasive spine surgery, pituitary surgery, computer guided brain surgery, Chiari malformation management and microsurgery.
Dr. Hartman is a member of the American Association of Neurological Surgeons, the North American Spine Society, the Congress of Neurological Surgeons, Georgia Neurosurgical Society, Medical Association of Georgia and the American Medical Association.
Dorsey Levens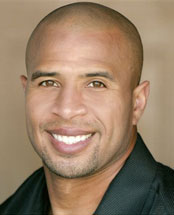 While at Notre Dame, he found himself in competition with such luminary runners as Ricky Watters, Jerome Bettis, Rodney Culver, Reggie Brooks, and Anthony Johnson, all of whom would play in the NFL. Still Levens had the skill to earn the starting spot, but injured his knee and transferred to Georgia Tech, where – after sitting out a year – he set a school record by averaging 7.2 yards-per-carry. In his senior season, he was voted First-Team All-ACC in 1993. He rushed for 823 yards and scored eight touchdowns that season.
Due in part to his injury, Levens was considered a risky draft pick, but the Packers took a chance in the 1994 draft. After playing in various backup roles, Levens emerged at just the right time as the spotlight was shining brightest on Green Bay. In primarily a backup role that season, he rushed for 566 yards (4.6 yards per carry) as the Packers won the 1996 Super Bowl 35-21 over New England.
When starting halfback Edgar Bennett tore his Achilles tendon in the 1997 pre-season, Levens stepped up and amassed his biggest year. He rushed for over 1,435 yards, scored seven touchdowns and was voted to the Pro Bowl.
Levens was particularly effective in the fourth quarter. The 457 yards he gained that period outpaced his efforts in the first (372 yards), second (276) and third (330) quarters. In addition, he scored four of his seven rushing TDs in the closing 15 minutes of games.
However, he injured his knee again during the 1998 season and was never quite the same. His second and final 1,000 yard rushing season came in 1999 when he gained 1,034. He put the wraps on that campaign in impressive fashion rushing for 146 yards and four TDs in Green Bay's 49-24 win over the Cardinals. Levens was released by the Packers in 2001 and played three more years split with Philadelphia (twice) and the Giants.
He retired during the 2006 offseason as a Green Bay Packer. During his Packers career he rushed for 3,937 yards and also rushed for 100 yards or more in a game ten times.
After retiring from the NFL, Levens became an NFL analyst for the sports website PlayerPress.com. He also became an analyst for Sprint Exclusive Entertainment's NFL Mobile Game center, where he breaks down all the NFL games for viewers each week. Levens is the executive producer of "Bell Rung," a compelling documentary featuring interviews with medical personnel, NFL vets and an injured high-school player (and his father) that explores the dangers of football.
https://weeklycheckup.com/wp-content/uploads/2017/11/atlanta_500x500-1.jpg
500
500
johnlenz
https://weeklycheckup.com/wp-content/uploads/2018/01/wcu-logo.png
johnlenz
2012-05-01 14:16:26
2017-11-30 15:47:11
Dr. Michael Hartman and Dorsey Levens