Dr. Howard Wasdin and Ross Mason
Listen to a recording of the show.
<!— SOUNDCLOUD EMBEDS END —>


<!— DESCRIPTION BEGINS-->
With many resources available in the area, Ross feels that the Warrior 2 Citizen model is perfect for healing returing vets.
Serving others helps with recovering from PTSD and over-coming hardships says Ross.
Former military still need to serve once they re-enter society. Warrior 2 Citizen helps them transition says Ross. www.warrior2citizen.com
Almost a third of those on the Georgia GI Bill are still unemployed.
The highest at risk for PTSD and associated disorders are 22-26 year old service men and women who've had multiple deployments.
Warrior 2 Citizen reaches out to soliders that come home with PTSD and helps them re-integrate themselves into society.
Ross was a training for a triathalon and was permanently injured. It helped him realize the need for clinical trials &research in the US.
Ross Mason created HINRI (Healthcare Institute for Neuro-Recovery & Innovation) & is working to make GA the Silicon Valley of healthcare.
Our second guest is Ross Mason, healthcare visionary who aids non profits. Many of the organizations are for the benefit our veterans.
Movie contract w/Vin Diesel is in the works based on Wasdin's memoir. Even with the success, he hopes to keep practicing as a chiropractor.
Ten years later, Wasdin still feels devastated about the tragedies surrounding 9/11.
Physical toughness is important for elite Navy SEAL training, but mental toughness is more important says Wasdin.
It is important to redefine yourself after military service. it can help with the healing process, Wasdin says.
It has been inspiring for others to hear Wasdin admit his issues after returning home.
Oftentimes drugs are found ineffective for Post Traumatic Stress Disorders.
There are stigmas surrounding PTSD, but Wasdin says that it is important to get help.
To commemorate the tenth anniversary of 9/11, The Weekly Check-Up will be hosting a special examination of the sacrifices service men and women make and how it can affect them long after their return to the home front. We will discuss Post Traumatic Stress Disorders, the lingering health effects of the terrorist attacks, and what two men are doing to raise awareness.
Dr. Howard E. Wasdin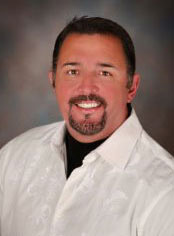 Dr. Howard E. Wasdin is a former Navy SEAL Team Six member and co-author of SEAL Team Six: Memoirs of an Elite Navy Seal Sniper. He was awarded the Silver Star for his actions during the Battle of Mogadishu.
Every year about 1,000 candidates sign up for Basic Underwater Demolition/Selection (BUD/S) Training. About 75-80% of the men never complete the notoriously brutal course. The ones who do become members of the Navy's elite special operations force: the Navy SEALS. As a member of Team Six, Wasdin was trained to conduct the military's most dangerous counterterrorism missions. This spring, the Team was responsible for the successful assassination of Osama Bin Laden.
Wasdin graduated with BUD/S Class 143 and was a top sniper on Team Six. He was awarded a Silver Star for his involvement in the Battle of Mogadishu in 1993, where he nearly lost both legs. SEAL Team Six is an extremely rare insider account of SEAL training, what it takes to earn a place among America's elite warriors, and what it means to be one. Since its publication in May 2011, it has become a New York Times bestseller.
He was a member of the US Navy for twelve years before retiring due to injuries sustained in Somalia and lives with his wife and daughter in Georgia, where he is a chiropractor.
Ross Mason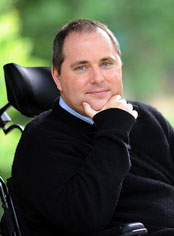 Ross Mason created HINRI (the Healthcare Institute for Neuro-Recovery and Innovation) Ventures, HINRI Labs, and the HINRI Foundation in August 2007, after a bicycle accident left him paralyzed from the collarbones down. He is the Vice-Chairman of the Georgia Department of Community Health Board, and Chairman of the Georgia Free Clinic Network, which provided free medical care to 150,000 homeless, indigent, and uninsured Georgians in 2008, and saved the state almost $500 million.
Ross is a healthcare entrepreneur, investor, and former strategic advisor to Volkswagen's Healthcare Venture Accelerator Fund, which invested 280 million Euros in 90 companies, including 30 early stage healthcare companies. He first became interested in healthcare after working in an AIDS hospital in Zambia. Ross graduated from Georgia Tech with a degree in Industrial Engineering and the Wharton School, with an MBA in Finance.
The nonprofit Healthcare Institute for Neuro-Recovery and Innovation (HINRI), provides free venture capital services to early stage nonprofits. The organizations that HINRI partners with must be committed to being a national or international leader in health care innovation. Mason has a special focus on raising funds for brain and spinal treatments for veterans.
One of the organizations that HINRI supports is Georgia-based Warrior 2 Citizen. The Warrior to Citizen mission is to help returning soldiers and their family's transition from the front lines to the home front and deal with symptoms of post-traumatic stress.
Warrior to Citizen's goal is to help soldiers face a variety of social, economic and mental conflicts that may arise after they return stateside and ensure any assistance or counseling is offered before trouble turns into tragedy.
https://weeklycheckup.com/wp-content/uploads/2017/11/atlanta_500x500-1.jpg
500
500
johnlenz
https://weeklycheckup.com/wp-content/uploads/2018/01/wcu-logo.png
johnlenz
2011-09-11 18:44:10
2017-11-29 21:25:33
Dr. Howard Wasdin and Ross Mason