Dr. Will Draper of The Village Vets
Listen to a recording of the show.
<!— SOUNDCLOUD EMBEDS END —><!— DESCRIPTION BEGINS-->


Dr. Will of The Village Vets has locations in Buckhead, Decatur, and Stone
Mountain.
Drug supply problems also affects pet medicine. There is a shortage of
heartworm treatment medicine (Immiticide)
Pets actually mourn the passing of their companion pets.
Dog's anal glands can become impacted; if dogs are "scooting" around a lot
then the dog might have an infection. See a vet
http://www.thevillagevets.com
Pet food can be contaminated, antibiotics work well for treatment.
Bloat is a medical condition in pets [gastric dilatation-volvulus (GDV)]
in which the stomach becomes overstretched by excessive gas content
After eating, dogs should not run, play hard, etc. for about 30 minutes to
an hour.
Behavioral issues with cats are hard to diagnose and treat.
A pet had swelling under the eyelid; if not in both eyes probably is a
foreign body in the eye.
September is senior pet month.
Dr. Will Draper of The Village Vets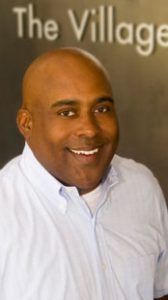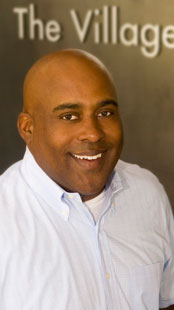 Will Draper, DVM, better known as "Dr. Will," is a well-known small animal practitioner in the Atlanta, GA area. He grew up in Inglewood, CA before enrolling at Tuskegee University in Alabama (fourth generation) for both undergraduate and veterinary studies. After receiving his veterinary medical degree in 1991, he started practicing in Atlanta and eventually started The Village Vets practices in 2000.
In 2007, Dr. Will and his team opened Georgia's first AAHA-accredited small animal after-hours emergency facility, Animal Emergency Center of Decatur. He and his AAHA (American Animal Hospital Association) accredited practices have been consistently honored by Atlanta magazine as "Best Vet" since 2004. He was also recently honored as one of Atlanta's FIVE STAR Veterinarians.
Dr. Will has appeared on many local news stations, as well as CNN. He has also had his own radio segment, "Critter Chatter," on 92.9 Dave FM's Morning Show with Mara Davis. He is on the board of the Georgia Veterinary Medical Association and is active in many community and pet rescue organizations. He presently serves as a veterinary expert in WebMD.com's Pet Health Community.
Dr. Will is a big fan of the Dave Matthews Band, having attended more than 30 concerts. He also enjoys painting and Atlanta Braves baseball (as well as his kids' baseball and softball games). He and his wife, fellow veterinarian Dr. Francoise Tyler, have four children (a son and three daughters), four dogs (Labradoodle, Goldendoodle, Jack Russell terrier, and King Charles spaniel), and three cats (all domestics).
View a video of Dr. Will discussing aging and pets
https://weeklycheckup.com/wp-content/uploads/2017/11/atlanta_500x500-1.jpg
500
500
johnlenz
https://weeklycheckup.com/wp-content/uploads/2018/01/wcu-logo.png
johnlenz
2011-08-28 19:21:07
2017-11-29 21:25:23
Dr. Will Draper of The Village Vets