Chris Fletcher of Fletcher Financial
Listen to a recording of the show.
<!— SOUNDCLOUD EMBEDS END —><!— DESCRIPTION BEGINS-->
Chris Fletcher of Fletcher Financial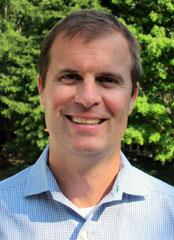 Orthodontics can be tax deductible when you use HSA dollars.
Myth: Social security will cover all of my costs so I don't need to start saving.
Important question to ask yourself: what is my potential maximum out of pocket cost?
Myth: high deductible means you are being penalized.
Both banks and insurance companies can help you open an HSA.
HSAs work best in conjunction with a high deductible plan.
Health savings accounts are smart ways to take control of your care.
Medicare advantage plans have some interesting benefits such as gym membership.
Fletcher says that supplemental insurance is important because Medicare has some holes in it.
With the recession more are uninsured. Now more patients are negociating the costs of their procedures.
What are you paying month to month for coverage? Need a more manageable premium.
Insurance is set up to cover emergencies, not office visits. Fletcher recommends self-insuring the smaller stuff.
The average premium for a family of four has risen from 9k to 19k in just 20 years.
By 2020 healthcare will represent 20% of the U.S. economy.
Born and raised in Atlanta, Georgia, Chris Fletcher of Fletcher Financial has spent over 10 years helping people make the best decisions about their financial futures.
He will be on The Weekly Check-Up this week discussing financial planning and combating the rising costs of healthcare.
Chris graduated from The University of Georgia in 1995 and was a Risk Management major. Immediately thereafter, he began his career in the life and health insurance business.
Within six months, Chris became more interested in the financial planning business–specifically asset management–so he worked with a local financial planner until 2001 and then started Fletcher Financial, Inc.
Fletcher Financial serves individuals and businesses in all areas of financial management, including:
Retirement Planning: When do you expect to retire? Fletcher Financial helps make the most of your employer-sponsored retirement plans and IRAs and determine how much you need to retire comfortably.
Education Funding: Do you have enough for your children? Fletcher Financial recommends investment and accumulation strategies to help you pay for your children's education.
Investment Planning: Is your portfolio adequately diversified? Fletcher Financial determines your asset allocation needs and help you understand your risk tolerance.
Estate Planning: Are your family members cared for, should something happen to you? Fletcher Financial reviews your wills and trusts and help preserve your estate for your intended heirs.
Risk Management: Have you considered asset protection? Fletcher Financial reviews existing insurance policies and recommend policy changes when appropriate.
https://weeklycheckup.com/wp-content/uploads/2017/11/atlanta_500x500-1.jpg
500
500
johnlenz
https://weeklycheckup.com/wp-content/uploads/2018/01/wcu-logo.png
johnlenz
2011-08-14 19:12:39
2017-11-29 21:25:14
Chris Fletcher of Fletcher Financial