Listen to a recording of the show.
<!— SOUNDCLOUD EMBEDS END —>

<!— DESCRIPTION BEGINS-->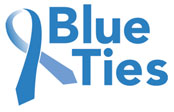 Blue Ties Luncheon Benefiting ProstAware
Prostate Cancer Awareness Through Music and Technology
Monday, September 12, 2011
11:30 a.m.-1 p.m.
Ritz-Carlton Buckhead
For info/tickets (by September 5th, please): send us an email.
---
September is childhood cancer awareness month. Check out the care-a-thon sponsored by Children's Healthcare of Atlanta on WSB next month!
ProstAware uses music and technology to grab men's and women's attention – raising awareness about prostate health.
Top Songs with musical associations by Josh Jackson of Paste Magazine:

Number one song on Josh Jackson's list: 'St. James Infirmary" by Louis Armstrong
"Everybody Hurts" by REM
"Blood Bank" by Bon Iver
"Crazy" by Gnarls Barkley
"Shaking Hands (Soldier's Joy)"
"Bad Brain" by The Ramones
"Hospital Bed" by the Cold War Kids
"Diseases of the Band" by Frank Zappa
Amy Winehouse's "Rehab"

The doctor's personal music therapy: "Evil Genius" by talented son Michael Feinberg.
Dr. Miller is president of ProstAware – a local nonprofit organization to raise awareness about Prostate Cancer. www.prostaware.org
Now listening to "Tell It like it Is" by Dr. Scott Miller.
Beth Collier uses music therapy to calm families as they are losing a loved one.
The album "Hospice" by The Antlers connects with people going through end-of-life care.
Beyond entertainment, music can raise the level of endorphins, and sharpen focus in the OR.
Dr. Miller sets the tone in the OR – sometimes patients request songs as they go under.
Blaring metal can be just as therapeutic as smooth, soft music depending on the patient.
Beth Collier uses music to attain non-music goals. She uses harmonicas to aid breathing problems.
This Sunday we're talking music and medicine. From understanding how music
is used as a form of therapy for neurological and cognitive disorders, all
the way to how popular music influences our lifestyle choices, to the best
songs about doctors. With guests Josh Jackson of Paste Magazine, Beth
Collier of Children's Healthcare of Atlanta, and Dr. Scott Miller of
ProstAware, we'll examine the fascinating relationship between music and
medicine.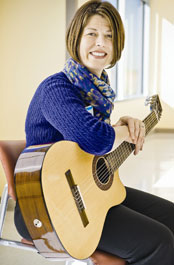 A music therapist helps patients meet physical and emotional recovery goals using music.
Beth splits her time between two campuses, seeing patients with cancer or a blood disorder. The rattle of Beth's instrument cart heralds her arrival on the third floor. The tools of her trade—bongos, maracas, an iPod, a keyboard—remain silent while she meets with caregivers to review patients' information.
"Music has so many therapeutic elements—organizing movement, sharpening concentration, easing pain, improving motivation," she says. "And it's a lot of fun."
Beth visits those with pain or coping problems, as well as problems with speech. "Music can complement speech therapy by establishing alternative language pathways in the brain," Beth explains. "This is what inspires me—sharing music with kids and families. It uplifts us both."
Beth ends her days on a high note, in rehearsal; she's a violinist with the Cobb Symphony Orchestra. "Music touches us all in different ways. Whether it's in a clinical setting or simply for relaxation, music soothes the mind, body and spirit."
Josh Jackson is co-founder and editor-in-chief of Paste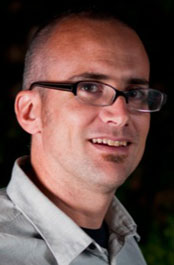 Under his editorial leadership, Paste has been named "Magazine of the Year" three consecutive years by the Plug Awards and two consecutive years by the GAMMA Awards. It was also nominated for the National Magazine Award for General Excellence each of the last three years and was twice listed among the 50 Best Magazines by The Chicago Tribune. Jackson has been named one of min magazine's 21 Most Intriguing People in the Magazine Industry, one of Relevant magazine's 12 Revolutionaries and one of Georgia Trends' 40 Under 40 and received the 2009 Henry W. Grady Award from the University of Georgia's Grady School of Journalism, where he graduated with a special focus on magazines. He's served as a regular music and film critic for CNN Headline News and Atlanta radio stations Dave-FM and WMLB and has written over 100 pieces for Paste, including four cover stories. He served for two years on the board for the Magazine Association of the Southeast and currently serves on the board for Meet Justice, a non-profit combating human trafficking and child sexual exploitation, the Independent Magazines advisory board for the Magazine Publishers Association, and the Grady Alumni Board. Prior to launching Paste, Jackson served as communications director for the Luke Society and freelance writer and photographer, covering assignments on six continents. He lives in Decatur, Ga., with his wife, Lori, and their three children.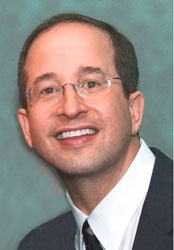 Having arrived in Atlanta in 1995, Dr. Scott Miller was the first urologic laparoscopist in the state of Georgia. Specializing exclusively in laparoscopic and robotic urologic surgery, he performs approximately 300 procedures of this type annually. He actively develops new surgical techniques and shares his methods and results with surgeons around the world.
Dr. Miller graduated from the Medical College of Georgia and completed his urologic residency at the University of Kentucky Medical Center. During his training in the early 1990s, his residency program was one of the first centers to embrace advanced urologic laparoscopy techniques. Seeing the virtues of laparoscopy before it was widely accepted, he was one of the first urologists to perform these procedures in a large scale outside of an academic center. In 1995, Dr. Miller performed the first laparoscopic kidney removal for cancer in the state of Georgia. He later performed Georgia's first laparoscopic prostate removal in 2000 and Georgia's first robotic prostate removal in 2003. He was also the first in the state to perform complex reconstructive procedures of the urinary tract laparoscopically. He currently has one of the largest and most diverse experiences in laparoscopic and robotic urology in the Southeast.
Dr. Miller is an active member of many professional societies including the American Urological Association, the Society of Laparoendoscopic Surgeons, and the Endourological Society. He has been board-certified by the American Board of Urology since 1997. Dr. Miller is continually committed to the education of others through peer-reviewed journal and book chapter publications, hands-on teaching, and scientific presentations.
https://weeklycheckup.com/wp-content/uploads/2017/11/atlanta_500x500-1.jpg
500
500
johnlenz
https://weeklycheckup.com/wp-content/uploads/2018/01/wcu-logo.png
johnlenz
2011-08-07 19:00:37
2017-11-29 20:31:13
Music and Medicine