Dr. Will Draper of The Village Vets
Listen to a recording of the show.
<!— SOUNDCLOUD EMBEDS END —><!— DESCRIPTION BEGINS-->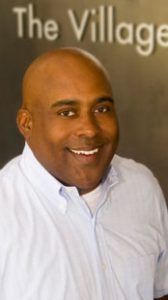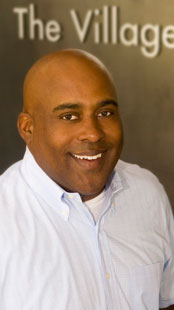 Pets and health: cats can have plasmacytic gingivitis; get their teeth checked
Pets and health: Cats do have an extra layer of cells behind retina; helps them see well in low light
Pets and health: Cats purring doesn't necessarily mean they are happy. Could be nerves, unhappy, etc.
Pets and health: Myths: an 8 year old poodle is midlife; 8 year old great dane is 80 in human years
Pets and health: Poodle has an odor. Pet soaps have different pH than human soaps. Use pet soaps not human
Pets and health: Boxers do not have as long a nasal passage, and are more prone to respiratory problems
Pets and health: Do not leave your pets in the car
Pets and health: take your pets to a veterinarian if you have questions about possible ailments
Pets and health: As dogs age, they sometimes get benign growths under their skin.
Pets and health: Reverse sneezing possibly means pets have allergies or collapsed trachea.
Pets and health: when pets are obese, most of the time owners are obese as well. Walks help both parties
Unexpected psychological benefits of having a pet: it improves children's role-playing skills.
Village Vets started 10 years ago have practices in Decatur, Stone Mountain, and Buckhead.
Will Draper, DVM, better known as "Dr. Will," is a well-known small animal practitioner in the Atlanta, GA area. He grew up in Inglewood, CA before enrolling at Tuskegee University in Alabama (fourth generation) for both undergraduate and veterinary studies. After receiving his veterinary medical degree in 1991, he started practicing in Atlanta and eventually started The Village Vets practices in 2000.
In 2007, Dr. Will and his team opened Georgia's first AAHA-accredited small animal after-hours emergency facility, Animal Emergency Center of Decatur. He and his AAHA (American Animal Hospital Association) accredited practices have been consistently honored by Atlanta magazine as "Best Vet" since 2004. He was also recently honored as one of Atlanta's FIVE STAR Veterinarians.
Dr. Will has appeared on many local news stations, as well as CNN. He has also had his own radio segment, "Critter Chatter," on 92.9 Dave FM's Morning Show with Mara Davis. He is on the board of the Georgia Veterinary Medical Association and is active in many community and pet rescue organizations. He presently serves as a veterinary expert in WebMD.com's Pet Health Community.
Dr. Will is a big fan of the Dave Matthews Band, having attended more than 30 concerts. He also enjoys painting and Atlanta Braves baseball (as well as his kids' baseball and softball games). He and his wife, fellow veterinarian Dr. Francoise Tyler, have four children (a son and three daughters), four dogs (Labradoodle, Goldendoodle, Jack Russell terrier, and King Charles spaniel), and three cats (all domestics).
View a video of Dr. Will discussing pet adoption
https://weeklycheckup.com/wp-content/uploads/2017/11/atlanta_500x500-1.jpg
500
500
johnlenz
https://weeklycheckup.com/wp-content/uploads/2018/01/wcu-logo.png
johnlenz
2011-07-10 14:04:01
2017-11-29 21:24:52
Dr. Will Draper of The Village Vets