WSB Health Reporter Sabrina Gibbons
Listen to a recording of the show.
<!— SOUNDCLOUD EMBEDS END —>
<!— DESCRIPTION BEGINS-->
Best way to find a doctor: Word of mouth is a great way. Ask friends and family you trust.
How do docs pick specialists? When a physician gets good feedback from a referral, we continue to refer.
Referral web sites are hard to trust. Negative reviews dominate. Ask your friends as well.
Bring a list of questions to your specialist.
Important to bring medical records with you when you see a specialist.
Internet resources: look for consistency in what is being said.
If you transfer to another physician, you can take your records to you. Some people keep their own records.
Pharmacists prescribing meds: certain ones are OK, other ones with side effects should be left up to your physician to prescribe.
Pharmacists are great resources.
Get a PSA test yearly, starting at age 40.
If you are not happy with your physician, choose another. You are in control of your healthcare.
Overactive bladder: go see a urologist and not your primary care physician. http//www.gaurology.com
It is in your doctor's interest to have you get better, instead of just prescribing meds to placate you. Ask for generic meds.
Most generics do a very good job for a lower price.
Sabrina hosted a healthcare roundtable this week on The Weekly Check-Up.
This Sunday on the Weekly Check-Up we are having a special panel hosted by Sabrina Gibbons to discuss "How to navigate the healthcare landscape and become a better consumer." We will answer all your questions from whether or not to trust online sites such as WebMD, to what to do when you receive conflicting messages from the media and your physician. We'll also be de-bunking some common myths that consumers believe about healthcare and their doctor. Our panel is composed of a variety of healthcare experts from the Atlanta area.

Dr. Scott Miller of Georgia Urology is a board certified urologist who specializes in laparoscopic and robotic surgery.


Dr. Michael Randell is a board certified obstetrician and gynecologist who practices at Atlanta OB/GYN at Northside Hospital. Dr. Randell specializes in obstetrics, gynecology, and infertility treatments.


Dr. John J. Oliga is a board certified Internal Medicine physician who practices with the DeKalb Medical Physicians group. His clinical interests include chronic conditions such as diabetes, hypertension and dyslipedimia.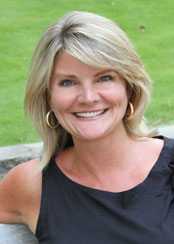 Sabrina is WSB's midday news anchor, a position she's held since 2000. She also serves as the station's Health Reporter, and has produced award-winning series on Defiibrillators and Elderly Drivers. Her public affairs show, "Woman's World," which tackles topics ranging from relationships to careers to health concerns, airs Sunday mornings on B98.5-FM and Monday mornings on AM750 and NOW 95.5FM News/Talk WSB.
You may also recognize Sabrina as one of the familiar Georgia Lottery hosts on WSB-TV. Sabrina joined Cox Radio in 1995, anchoring the news on the morning shows for B98.5-FM, WJZF Jazz Flavors, and WCNN. Around that same time, she served as an anchor for CNN Headline News and CNN Airport News. She's also a recognizable face in infomercials which air in markets including New York and California.
Before entering the news business, Sabrina got her start in country music radio, at different times performing stints as morning show host and afternoon drive jock at WNGC in Athens; she also served as the station's Program Director.
She spent several years with WDUN in Gainesville as a midday talk show host.
https://weeklycheckup.com/wp-content/uploads/2017/11/atlanta_500x500-1.jpg
500
500
johnlenz
https://weeklycheckup.com/wp-content/uploads/2018/01/wcu-logo.png
johnlenz
2011-07-03 19:25:26
2017-11-29 21:24:44
WSB Health Reporter Sabrina Gibbons